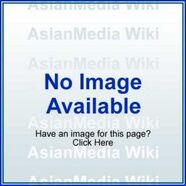 ==Profile==
Movie:3 Rascals
Director:Shankar
Writers : Abhijat Joshi
Rajkumar Hirani
Producer: Shankar
Release Date 2011
Language: Tamil/Telugu
Country: India
Two friends (Srikanth and Jeeva) embark on a quest for a lost buddy(Vijay). On this journey, they encounter a long forgotten bet, a wedding they must crash, and a funeral that goes impossibly out of control.
the film is remake of Bollywood Hit 3 Idiots and film director Shanker will direct the remake
it was confirmed actors Srikanth and Jeeva will played Raju Rastogi and Farhan Qureshi (originalily played by Sharman Joshi and Madhavan ) and Rancho will played by Vijay in Tamil and Mahesh Babu in Telugu
Vijay - Rancho (Tamil version)
Ad blocker interference detected!
Wikia is a free-to-use site that makes money from advertising. We have a modified experience for viewers using ad blockers

Wikia is not accessible if you've made further modifications. Remove the custom ad blocker rule(s) and the page will load as expected.